This is Part 1 of a four-part blog series discussing the sustainability of Drupal distributions and the release of Commerce Kickstart 2.0.
A great Drupal distribution can save you time and money and open new markets to Drupal. Open Atrium, Drupal Commons, and Commerce Kickstart are all examples of distributions that shifted the way that people use Drupal (see the video tour of Kickstart).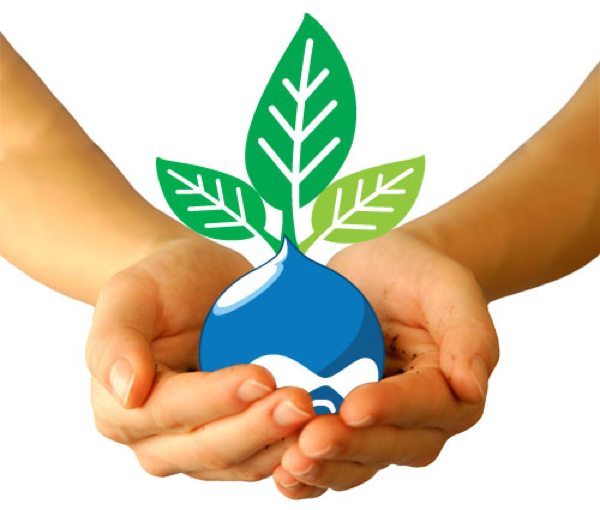 When you choose a distribution as a starting point for your development project, it is wise to look at how sustainable that distribution is. What are the chances of it being actively developed in 1 year? In 3 years? Is it likely that there will be an upgrade opportunity to the next Drupal version? Will the distribution vendor be helpful in managing bug fixes and security releases? Will new features become available that might interest you? Can you find commercial support, consulting, and development should you need it?
In other words, is the distribution a sustainable distribution? Use these criteria to determine whether a specific distribution is sustainable:
Software attributes:
High quality: The architecture should be sound, the code well written. It should be as highly polished and bug-free as possible.
Extensible: The distribution should accelerate your progress to your goal, but it shouldn't lock you into one way of doing things or get in your way if you dare to venture outside of the initial design goals.
Well Maintained: The distribution will need bug fixes, security updates, and should be relatively future-safe for when new versions of Drupal are released.
Evolving: You should be able to look forward to new features and capabilities in the future as the distribution team continues to improve the product.
Commercial attributes:
A great Drupal distribution is treated as its own software product. Software products take a lot of effort and resources to develop. They also require a central leader, whether this is an individual, a group, or a company, to set the vision, perform product and project management, and take care of the evolution of the product.
Commerce Guys has developed Commerce Kickstart from the ground up to be sustainable. As a piece of eCommerce software, Kickstart is clearly intended for commercial purposes, and we've taken care to address the four major stakeholders who are typically involved in any eCommerce deployment:
The customers
The merchant (site owner)
The primary software vendor (Commerce Guys)
Secondary software vendors (Payment, shipping, marketing, taxes, email, etc.)
This is the first post in a blog series that will examine the newly released Commerce Kickstart 2.0 and discuss the many ways that sustainability is built in by design. The series is divided into three subsequent parts. Each part will not only show one way in which the Commerce Kickstart 2.0 distribution is sustainable, it will also show how the four stakeholders (customer, merchant, vendor, partners) in an eCommerce site benefit. Here is the series:
1. Sustainable Drupal Distributions (this post)
This post covers:
The Commerce Marketplace and Technical Partner Program
Custom Module Development
The Kickstart Mobile Application
This post covers:
Talking with the Commerce Guys
Resources such as consulting, training, and case studies
Making Kickstart better
Getting the right information, where you need it, when you need it
This post covers:
Commerce Platform - scalable hosting for Drupal Commerce
Excellent developer experience
Using Kickstart as a benchmark
Other solutions, such as Acquia Dev Cloud, Pantheon, and the Microsoft Web Gallery