Commerce Kickstart 2.0 is now available as a developer release on Drupal.org. We've been working since March on this completely new distribution and we're now asking you, the Commerce developer community, to help us add the final touches. There's a lot left to do, but a full release – worthy of building your next mission critical eCommerce site – will be ready by DrupalCon Munich, in August (see Ryan's session on the topic).
The new version of Kickstart is a complete eCommerce website for selling physical goods through an online store. It shows all of the best practices for setting up and managing a Drupal Commerce store, including a greatly simplified user experience for store managers. It also features a beautiful new theme with out-of-the-box responsive design.
Features for store managers or site builders:
Features for customers:
Augustin Delaporte and I will be presenting a sneak peek of the new Commerce Kickstart 2.0 at the Drupal Developer Days in Barcelona this weekend. Hope to see you there!
Simplified product entry and creation
If you're already familiar with Drupal Commerce, or the previous version of Kickstart, you're familiar with the many steps that were needed to first create products and then separately create product displays. Kickstart 2.0 has addresses this head-on, and offers simplified on-site product entry and management. The creation of products has been combined with the creation of product displays and consolidated onto one form. See the Inline Entity Form module for more details.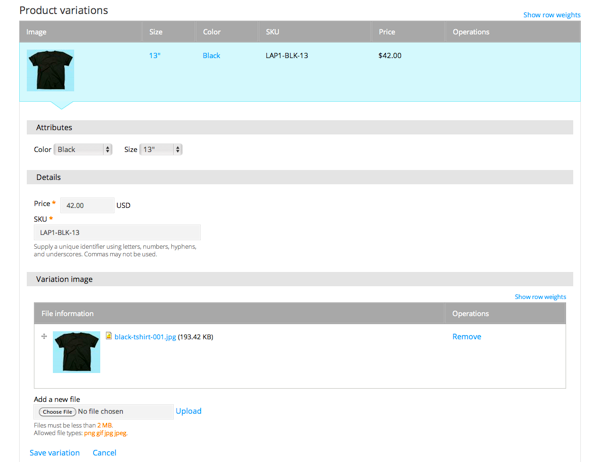 Simplified product and order management screens
New product overview and order history screens have been added to simplify the work of shop administrators. Search and filter masks are combined with bulk updates to facilitate dealing with large numbers of products and orders.
Orders: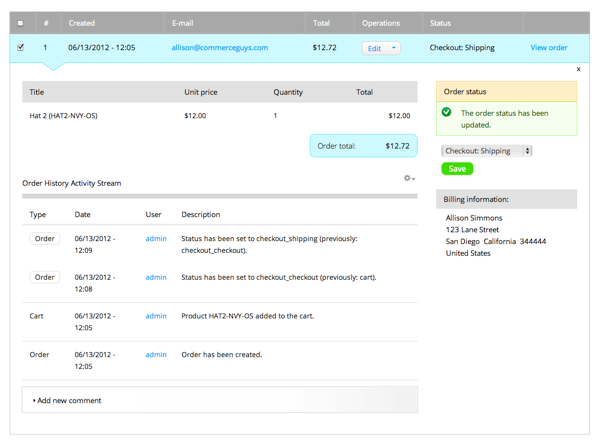 Discounts and coupons
Coming soon: A new user interface for offering Rules-based discounts on products, such as "15% off for the month of July", or "Free shipping for orders over $99".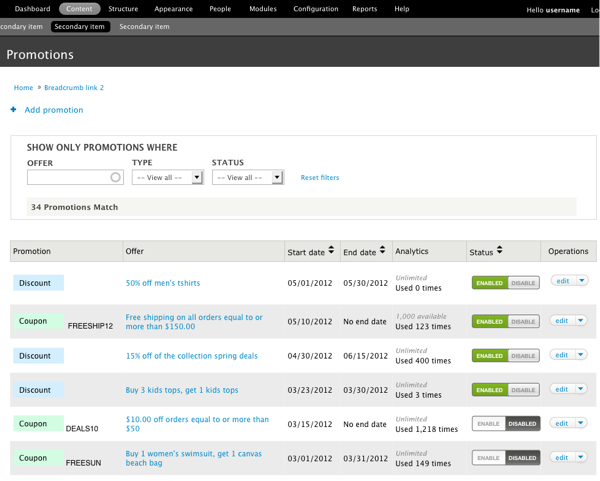 Commerce Analytics
Commerce Guys Commerce Analytics provides realtime analyatics integration tracks products, campaigns, affiliates, and social channels to help you learn what is driving the most returns and contributing to profitability.
Social logins
Customers can authenticate with Facebook, Google, or Twitter. The system is extensible to include any OAuth based authentication system.
Product slideshows
Show off your products in the best way by easily adding them to a slideshow, like the one featured on the Kickstart front page.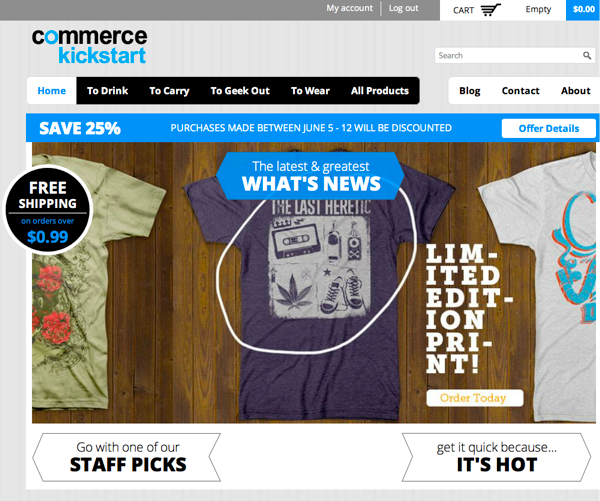 Faceted product search
Customers will find exactly the products they're looking for with the new faceted product search. Conditional facets and a graphical product grid help people drill down to the items they are looking for.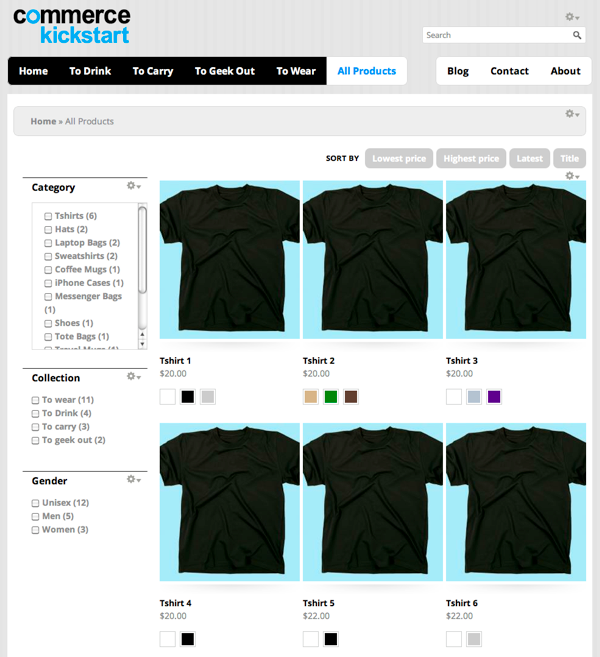 Address book has been rebuilt
Customers now have great tools for managing their billing and shipping addresses right from their user profile.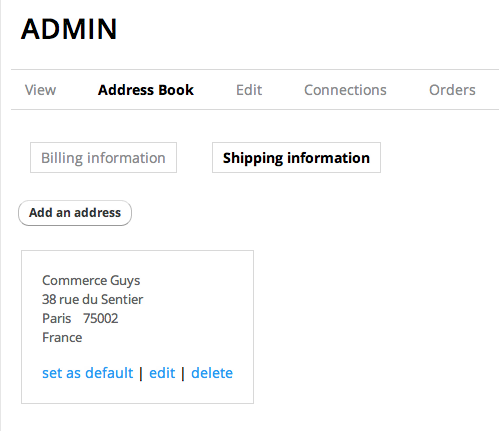 Image zoom feature
Customers can inspect the fine details of product photos with the nifty image zoom feature.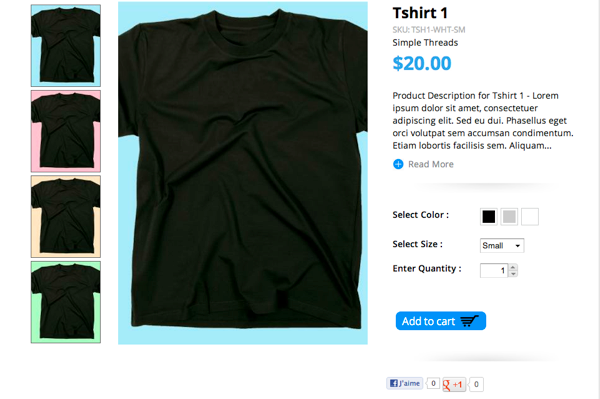 Fancy product attributes
Color attributes on products render as actual colors, making product displays look crisp and clean.