We're always on the lookout for great sites built with Drupal Commerce, our truly flexible software that's changing the face of eCommerce one site at a time.

When Martin Engineering embarked on a project to bring their 70 year old, industry leading brand into the 21st century, with online sales and a global eCommerce platform, they knew they had to bring a pioneering spirt with them. They are one of the first B2B industrial engineering to offer their products for sale online, and they've done so using Drupal Commerce. Martin Engineering enlisted the help of Digital Bridge Solutions, a leading Drupal development firm based in Chicago, to architect the site and build a global network that's available with regional translations for all the territories Martin serves. All done and hosted on Platform.sh, the development and production hosting platform from Commerce Guys that makes building and maintaining a Drupal Commerce site more efficient and less costly, from day one.
Now...you might not be in the market for some (or any) of the industrial size products that Martin Engineering, but that doesn't mean you can browse and imagine what you'd do with a Sonic Air Horn!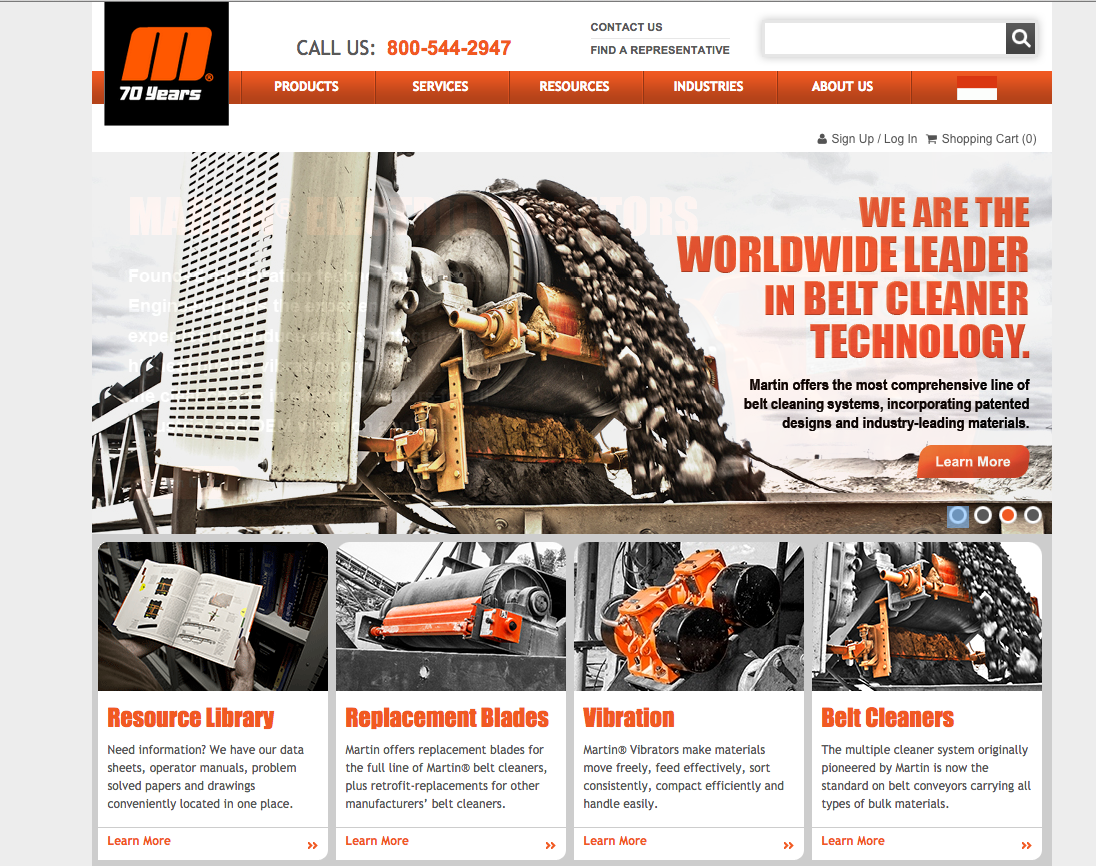 For more detailed information on the entire process of bringing Martin Engineering online with Drupal Commerce watch our recent webinar.
To see Drupal Commerce sites we've Spotlighted in previous weeks view