DrupalCon Prague is now a distant but fond memory, and we want thank all of the Delivery Partners who were there for their support and commitment to Drupal Commerce. We also want to take this opportunity to update everyone on our progress with the Drupal Commerce Delivery Partner Program.
Introduced @ DrupalCon Prague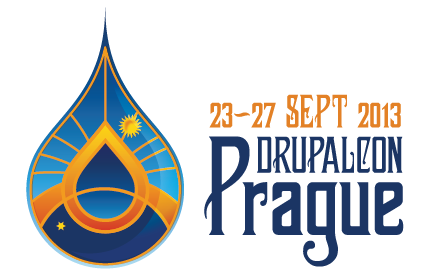 DrupalCon Prague provided an opportunity to engage with so many of our European Delivery Partners, and was a great environment to introduce a number of important initiatives, including the debut of our new Partner Badge, which was proudly displayed at all of our Delivery Partner booths;
New Delivery Partner Badge: One of our goals is to help create greater awareness for you and the power of Drupal Commerce. To help with that, we created two new partner badges to show your focus and commitment to Drupal Commerce  and the backing and support of Commerce Guys to ensure customer success.

"We Deploy Drupal Commerce" Badge is available to anyone interested in showing customers and prospects that you focus on and deploy Drupal Commerce. This badge is available now and you can grab it here.
"Drupal Commerce Delivery Partner" Badge is available to partners who have achieved certain requirements and who are represented as a Drupal Commerce Delivery Partner on Commerce Marketplace, which will be forthcoming.
Customer Success Wall: Everyone - especially prospective customers - loves to hear about customer success. Thanks to our Delivery Partners, we also debuted our Customer Success Wall at DrupalCon Prague, which clearly showed the rapid adoption of Drupal Commerce. More importantly, the success stories were produced by a wide variety of delivery partners, and we plan to continue making partner-generated success stories a focal point for future marketing activities. To submit your success story, click here to upload your story and check the "Support the community!" box if you want to be considered for future Customer Success campaigns. This success has also been recognized in the industry, as evidenced by the four industry awards received in 2013 for Commerce Kickstart 2.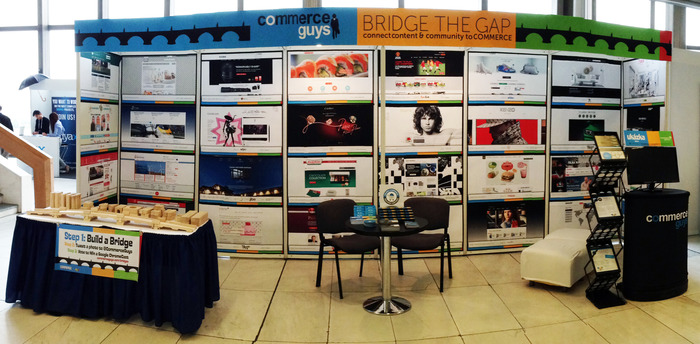 Everything is Commerce: Beyond the Shopping Cart: Everyone intuitively understands the importance of content and social engagement to create rich digital experiences that drive people to buy. Listen to Ryan Szrama and I deliver our presentation at DrupalCon Prague to learn about the latest trends in eCommerce and how Drupal is ideally positioned to win.
Delivery Partner Program Update: For anyone interested in learning more about the Delivery Partner Program and how best to leverage Commerce Guys to grow your commerce practice, view this recorded presentation that was delivered in the Commerce Village at DrupalCon Prague.
Commerce Marketplace

One of our top priorities at Commerce Guys is to continue innovating, developing and advancing Drupal Commerce to meet a broader set of requirements and provide a better out-of-box experience. But we can't do it alone. A strong, vibrant, and involved Drupal Commerce community helps us all build a stronger solution that benefits everyone.
You can support our continued investment in Drupal Commerce and help grow the Drupal Commerce ecosystem for everyone by simply downloading modules from Commerce Marketplace. Not only are these trusted and proven modules that work and are maintained, but every module downloaded helps support our continued investment in the Drupal Commerce ecosystem. If you need a module that doesn't exist, let us know - we may already be working on it. If you need guidance on the right module to use, let us help you make the right decision.
Delivery Partner Listing
Commerce Guys is committed to promoting Delivery Partners to customers who are looking for help in their site implementation. These customers depend on our guidance to identify the best Partner to work with. Very soon, we will be launching the Drupal Commerce Delivery Partner listing as the place to find trusted Delivery Partners with the skills and experience to ensure success. The initial design, which provides a comprehensive profile of your business, can be seen
here
. The listing will include a select list of Delivery Partners who have met the following criteria;
Strong Drupal skills and competency
Multiple Drupal or Commerce success stories
Commerce is strategic to your business
Actively working with Commerce Guys to win new business
Committed to using Commerce Guys services & products to win & deliver successfully
Committed to growing the Commerce market
Getting Started as a Delivery Partner
Getting started is easy if you follow these steps;
Contact Commerce Guys to help sell or close a Commerce opportunity
Team with Commerce Guys on joint marketing efforts to identify new business
Include Commerce Guys expert services and proven products to supplement your offering to customers
Enhance your existing support offerings with Commerce Guys backline L2/L3 support
Promote your success by uploading client success stories to the Drupal Commerce Showcase
We are excited to see so many partners interested in focusing on commerce opportunities, and we appreciate everyone's interest and commitment to Drupal Commerce. You can expect a similar commitment from Commerce Guys to continue investing in the powerful Drupal Commerce solution that is recognized worldwide for leading the trend towards content-driven commerce. Delivery Partners are vital to our future, and we look forward to continuing to work together to create partnerships that create opportunity for both of us.
Scott Dahlgren
Managing Director, North America
Head of Worldwide Delivery Partner Program