At Commerce Guys we know the value of content-driven commerce. It's the reason our founders built Drupal Commerce, to enable the seamless blending of content management and robust commerce within a single software platform. We are thrilled to see more and more people talking about this continued transformation in the eCommerce market.
On Friday,
Apple Inc.
, one of the largest companies in the world, announced what they see as a major shift in their eCommerce operations via a post on their website titled "A new way to learn and shop on apple.com":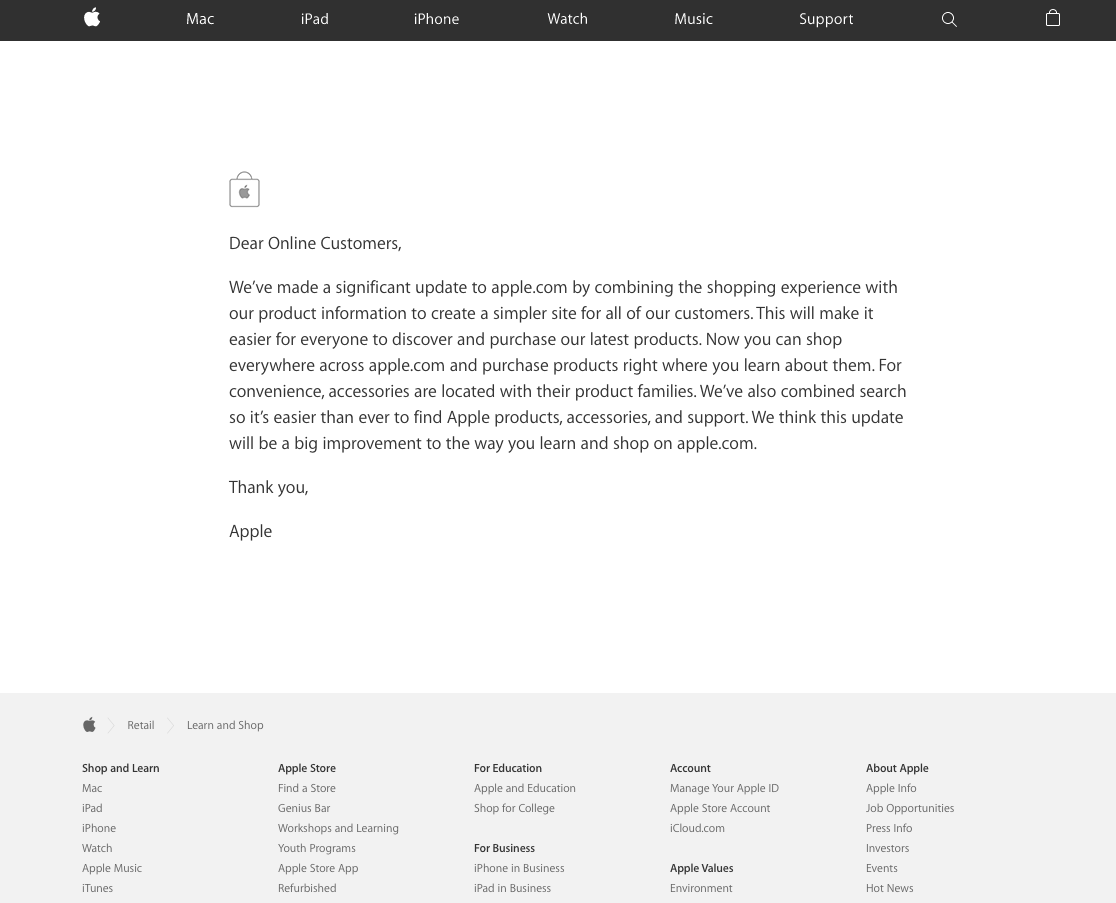 Content and Commerce are two sides to the same coin. Without Content, no one knows what you're selling. Without Commerce, how does your website help your business grow? A powerful platform that allows for seamless blending of the two can make a business grow by strengthening its ability to attract new customers and effortlessly convert browsers into buyers.
Most eCommerce platforms do a great job at transactional eCommerce, but in today's ever changing online landscape, a business needs more than just a checkout experience to attract and engage prospects and turn them into customers. A flexible framework like Drupal Commerce allows companies to build a web experience with a single software that controls both sides of the coin. Content that engages and attracts customers and feature rich eCommerce which improves conversion rates.
As Apple stated "Now you can shop everywhere across apple.com and purchase products right where you learn about them." Now that Apple has seen the value of blending rich product information with eCommerce, something that Commerce Guys already embraced, perhaps you should consider making similar improvements to your eCommerce strategy by taking a look at
Drupal Commerce
.