3 must haves to run an Ecommerce Business
Details:
Webinar Speakers:
Matthew Grattan, Sr. National Director of Ecommerce for Avalara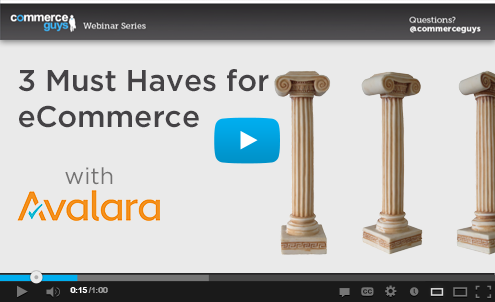 eCommerce is all about innovation and revenue growth. Successful eCommerce merchants are continuously evolving their content, products, pricing, design and personalization capabilities to drive more online orders. That said, there are 3 functions that every merchant needs to run their business – Payment Processing, Shipping & Tax. They're not glamorous and are sometimes just an afterthought, but they each have an impact on the success of your eCommerce site and overall business.
Please join us for an informative conversation on eCommerce and learn:
Essential elements of payment processing, logistics and taxation
Best Practices to look for when selecting a payment, shipping and tax vendor
Effectively supporting the online Order-to-Cash lifecycle
How to positively impact your customer's online buying experience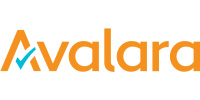 Joining us for this informative webinar will be Matthew Grattan, Sr. National Director of Ecommerce for Avalara. Have questions? We'll have a 20 minute Q&A so come prepared.
---
About the Speaker
Matthew Grattan is a Sr. National Director for Avalara's Ecommerce team. He's been with Avalara for over 5 years supporting their Ecommerce practice. Matthew has 17 years of experience in the Software and SaaS industries. He received his degree at Bryant University with a degree in Finance.