What is the 
Drupal Commerce is the fastest-growing solution the Drupal world, with over 29,000 sites online today. Come see the ecosystem it's spawned by visiting Commerce Village, a self-contained exhibition area on the show floor at DrupalCon Prague, open September 23-27. Enjoy demos from some of the many companies offering products that complement Drupal Commerce and learn more about opportunities for consultants, partners, and merchants.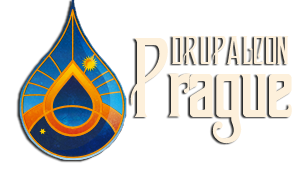 Commerce Guys DrupalCon Sessions
As active members of the Drupal Community, we here at Commerce Guys love to participate in the big events that shape the future of open-source.  We encourage all our developers and business leaders to submit public speaking sessions at DrupalCon.
Presentations Schedule
As part of The Commerce Village, we'll be hosting presentations from Partners and Commerce Guys. We'll be exploring Drupal Commerce and the network of modules that make it the fastest growing open-source eCommerce platform today.
Commerce Village
We are excited to be joined in The Commerce Village by these great service providers:

Giveaways & More
During DrupalCon we've got lots planned, including a bridge building contest and a Beer "Slavnost".
Plus chances to win prizes like a Google Chromecast and an Occulus Rift.

Click Here for all the detals.
#Connect with us
Tweets about "#CG #DrupalCon"
Follow @CommerceGuys on twitter and search for #CG #DrupalCon for all our updates
 
Are you headed to DrupalCon Prague?
We've got a lot of exciting things planned. Let us know you're coming and we'll keep you informed.