Now that you've STARTED, don't stop!
Time to build!
Thanks to everyone who Started Here in Commerce Village at DrupalCon Austin to talk, learn, and meet some of the folks who make Drupal Commerce and its ecosystem thrive. We had some great sessions, too, both in our Village Square and in the main conference.

Below are videos of presentations featuring Commerce Guys collected throughout the show.
Calling all Drupal Superheros - The PreNote
The Kick-off for each DrupalCon is a spectacle that's not to be missed! Featuring Commerce Guys' Director of Products Robert Douglass along with a cast of Drupal SuperHeros. The caped crusaders clash with evil to help save Drupal and launch the next version of the CMS - Drupal 8.


Open-Source as as Servive
Robert Douglass, Director of Products for Commerce Guys gives his "recipie" for Drupal Based Agencies to make a leap into a more product-oriented business model.


Commerce In-App Purchases
Traditional commerce is dead! Maybe that is a bit too dramatic, but purchases made "In-App" have skyrocketed within the last year. In this session, Scott Hooker from Commerce Guys & Tyler Frankestein teach how to bring the massively expanding market of In-App purchases to your business. In this session they show you how to leverage this route to market, with a Drupal Commerce site.


The Digital Commerce Ecosystem
Sell a membership. Sell a support ticket. Sell an ebook. Sell a subscription to your new SaaS service.
One time fee? Sure. Recurring? No problem.

All this with Commerce License and related modules. The most important thing to happen to Drupal Commerce since Kickstart v2, pushing the limits of what Drupal can do. Don't believe us? Watch Bojan Zivanovic & David Kitchen delve into the details of the Digital Commerce Ecosystem.


OpenSaaS: Why Drupal is the Perfect Platform for Open-Source + SaaS Businesses
OpenSaaS offers customers the best of both worlds-- the innovation potential, freedom, and control of open source, plus the simplicity, quick time to deployment, and often lower up front cost of SaaS.

This session will outline what OpenSaaS is, our experience with building a Drupal-based OpenSaaS business, and how you can do it too. You'll also hear Robert Douglass, Josh Koenig and Andrew Hoppin discuss why OpenSaaS may in fact be a critical for the long-term competitiveness of Drupal in the face of growing competition from proprietary SaaS platforms.


MailUp - Growing Sales with Email Automation
Massimo Arrigoni from MailUp delivers a 15 minute presentation on how Drupal Commerce + MailUp can help deliver online sales improvements.
Lab: Commerce By Example
In this session, Josh Miller and Nick Vahalik from Commerce Guys will explore adding and configuring commerce on new and existing sites. Designed to be a follow-along lab, we'll have downloadable installs ready for your use so you can participate in all of the excitement. As much as possible, we'll use existing core and contrib modules and keep the coding to a minimum.
This lab is in two parts.
Watch Part One
|
Watch Part Two
Our Laptop was stolen from the DrupalCon show floor and with it many of the recordings of talks from the Village Square. Below are some archived presentations and webinars from the partners who presented.
Jonathan Barsade, Founder and CEO of Exactor demonstrates the innovative tax solution and its integration with Drupal Commerce. In light of recent legislation by the US Government, Sales tax is an increasingly import topic for anyone with an eCommerce Business.

Learn about PayPal payments for Drupal Commerce. Now part of Commerce Kickstart, PayPal offers an easy universal payment gateway for your Drupal Commerce store. Bob Angus, Partner Marketing Manager with PayPal describes the easy set up and configuration and discusses reasons why PayPal is a must for any eCommerce site.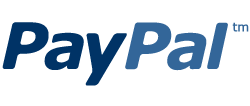 Build your eCommerce Empire from the Ground Up
Learn what to consider and what it takes to take your business online from NorthPoint Digital.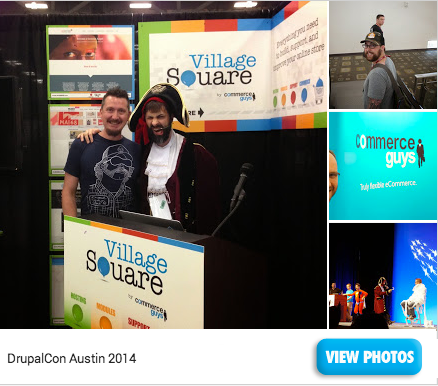 We had a great time @DrupalCon Austin! We snapped as many photos as we could between all the meetings, demos... and beers that we all had.
Click here
to view our photo album of the 5 days at the Con! Go ahead and tag yourself if your in any of our shots.
Thanks for joining us in The Commerce Village
To these great service providers:
And these Drupal Commerce Delivery Partners: