New partnership with leading payment service provider adds to Drupal Commerce enabled offerings in Commerce Marketplace
Munich, 10th of October 2013: PAYMILL, the most dependable payment service provider in Europe, starts its cooperation with Commerce Guys, the innovative E-Commerce company delivering products, solutions and services for Drupal, today. 
Fred Plais, CEO of Commerce Guys: "We are very excited to integrate PAYMILL into our services. PAYMILL provides all merchants, who use our services and products, an easy-to-use payments solution that is quick to set up and widely available.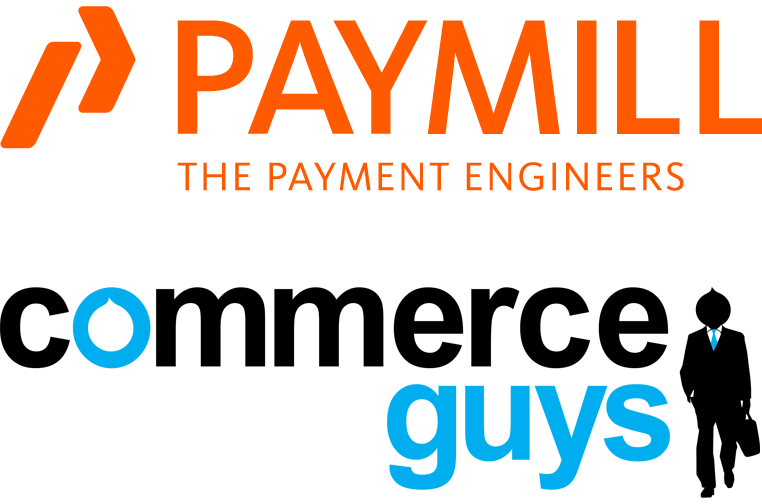 Offering PAYMILL as a payment gateway will enable our users a level of simplicity and elegance when offering this great online payment solution to their customers."    
Jörg Sutara, Managing Director of PAYMILL: "We are proud to partner with Commerce Guys from now on. Their premier-open source content management system, Drupal Commerce, is a very big brand and provides online merchants with the powerful, responsive, innovative E-Commerce solutions they need to thrive. Like Commerce Guys, PAYMILL stands for cutting-edge technology. Both PAYMILL and Commerce Guys focus very much on customer convenience. Therefore, the cooperation with them is the perfect match for us and, more importantly, for all online merchants."
PAYMILL, which already services other powerful online platforms such as Shopify, will make the checkout processes at each online store very smooth and easy. The intuitive developer-friendly API, the rapid on-boarding process, the highest security standards, the broad offer of more than 100 currencies, and the transparent pricing, all combined with comprehensive and friendly customer service sets PAYMILL apart from other online payment solutions. PAYMILL is the first provider to have brought this simple, user friendly technical solution to Europe. 
About Commerce Guys
Featured in Gartner Inc.'s Cool Vendors in E-Commerce 2012 and 2013 reports, Commerce Guys is the creator of Drupal Commerce, one of the fastest growing eCommerce solutions with over 30,000 active sites worldwide.  
Drupal Commerce is a revolutionary software integrating commerce, content and community to create engaging Web experiences that bring e-retailers more traffic to drive more commerce.  Commerce Guys technology and expertise provides online merchants with the powerful, responsive and innovative eCommerce solutions they need to thrive.
About PAYMILL
PAYMILL GmbH was founded in Munich, Germany, in June 2012 by Mark Henkel. The management team is complemented by Dr. Stefan Sambol, Jörg Sutara and Kilian Thalhammer. PAYMILL operates in 39 countries across Europe and other regions. The company is currently funded by Holtzbrinck Ventures, Sunstone Capital and Blumberg Capital.