Commerce Guys and SeeD form Strategic Relationship around Drupal Commerce and Platform.sh Hosting
Ann Arbor, Michigan & Bogota, Colombia -- February 10, 2015 -- For immediate release
Commerce Guys and SeeD announce a strategic relationship to increase the adoption of Drupal Commerce in South America. The partnership will gain traction in the eCommerce market with the best software for the Drupal CMS and the best hosting platform for Continuous Delivery.  
The companies are combining efforts in response to growing customer demand for content-driven commerce sites. This trend extends beyond traditional eCommerce players to a wide variety of nontraditional commerce sites requiring transactions such as digital downloads, reservations, private content and fine payments. The combination of Drupal and Drupal Commerce software is highly suited to these types of needs for sites of all sizes.
Latin America is growing, with a population of around 588 million and an escalating digital market. Bogota, Colombia, was chosen to host the first DrupalCon in Latin America. SeeD will partner at the event with Commerce Guys; the biggest player in Drupal for eCommerce. Both companies will be showcasing a new Managed Commerce offer and Platform.sh, the continuous delivery cloud built by Commerce Guys.
SeeD has adopted the Platform.sh development and hosting solution for internal Commerce projects, and is recommending it to their clients having adopted Drupal Commerce.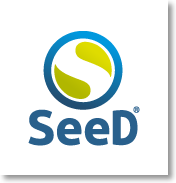 "At SeeD, we always strive to be at the forefront of what is happening in the Drupal ecosystem. We collaborate with the most knowledgeable companies for each specialty of the business. This enables us to provide our customers with the best possible options available in the Drupal market." said Jairo Pinzon, general manager for SeeD. "Now  E-Commerce companies interested in developing state-of-the-art sites can benefit from this partnership in Latin America. We will be ready to offer the best support possible in order to reach goals and business objectives."
"Having the opportunity to partner with a fantastic Drupal Shop such as SeeD is very exciting for us as a company," said Justin Williams, Director of Sales for Commerce Guys. "The Latin American Drupal Community has been maturing over time, and the ecosystem now has all the elements needed to succeed in increasing Drupal adoption. Together, we are focused on bringing exceptional value to our customers through the powerful combination of Drupal, Drupal Commerce and Platform.sh. Partnering with SeeD provides a powerful platform to connect with the people of Latin America in a more meaningful way".
About Commerce Guys
Commerce Guys, the creators of Drupal Commerce, is the leading eCommerce company working with Drupal, a powerful open-source Web infrastructure and social publishing platform.
With Drupal Commerce, online retailers have a simple yet powerful platform for all of their content, social, and commerce needs and the flexibility to integrate a rich commerce experience anywhere within their environment.
Commerce Guys offers a complete suite of services to leverage and customize Drupal for eCommerce, including consulting, development, support, and hosting. These solutions help create a dynamic and engaging eCommerce experience for customers across multiple channels.
In 2014, Commerce Guys launched Platform.sh, the Continuous Delivery Cloud for web development and hosting. Dubbed "Cloud Hosting 2.0" by Journal du Net, Platform.sh is a fully automated Git-driven web application hosting PaaS that manages not only the entire production infrastructure, but also any number of development and staging environments. It extends a branch-merge workflow to infrastructure so that every branch can be tested as if it were in production, and scales for the largest sites. Using Platform.sh increases development velocity and virtually eliminates DevOps.
Visit us at CommerceGuys.com
Develop and host on Platform.sh
Be a part of the movement at DrupalCommerce.org
Follow us on Twitter and Facebook
About SeeD
We are a company inspired by new technologies. We create strategies that enable our clients to achieve their digital marketing goals, increase their revenue and stay relevant in the web. We are Drupal experts and leaders in Colombia, designing, developing and deploying web apps and web sites. Founded in 2007, we are a team of professionals 100% digital oriented. Throughout this period of time, we've helped our customers being relevant in the web and going on a solid basis with Drupal.
Please visit us at Drupal Con LATAM, we will be more than happy to answer all of your questions.
Visit us at www.SeeD.com.co
Be a part of the movement at DrupalCommerce.org
Follow us on Twitter and Facebook