PayLeap's gateway platform to provide online payment solutions to Commerce Guys' new Commerce Kickstart application to simplify eCommerce solutions.
Ann Arbor, MI - August 09, 2012
Commerce Guys, the leading eCommerce specialists working with Drupal, and PayLeap Gateway Solutions, an innovative, secure online payment processing company, have created an alliance to deliver a secure, intuitive end-to-end merchant solution for Commerce Kickstart application users.
"PayLeap was the right partner for our new program because of their superb technology and easy-to-use interface," said Mike O'Connor, president of Commerce Guys North America. "Their commitment to customer usability, product functionality and merchant support are critical to delivering the powerful eCommerce solutions our customers desire."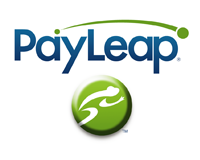 "PayLeap is excited about having been selected to partner with Commerce Guys to provide a seamless, integrated online payment solution to their customers," said Scott Miller, CEO of PayLeap. "They are making breakthroughs with Drupal and it's a perfect fit for what we're able to deliver."
PayLeap's dynamic, secure payment platform will provide advanced online fraud prevention, end-to-end encryption, tokenization and secure vault storage with cost-effective payment processing for Commerce Guys' online merchants based in the Unites States and Canada. All setups include a virtual terminal for face-to-face or hand-keyed transactions, with support of credit, debit, check/ACH and gift card transactions bundled in a single account. Merchants with website stores and physical store locations can use PayLeap's single transaction management and reporting platform for both online payment and card present transactions.
Known for innovative, secure payments technology, PayLeap is leading the evolution of online processing. For additional information call 1-877-472-9532 or visit
http://www.payleap.com
. Follow us at
http://www.facebook.com/payleap
.
Commerce Guys is set to unveil new breakthroughs in commerce at DrupalCon Munich 2012. Don't be the last one to know! Follow the latest news on
Twitter
and
Facebook
or visit
http://www.CommerceGuys.com