Ann Arbor, Michigan, Thursday, April 3, 2014 - For Immediate Release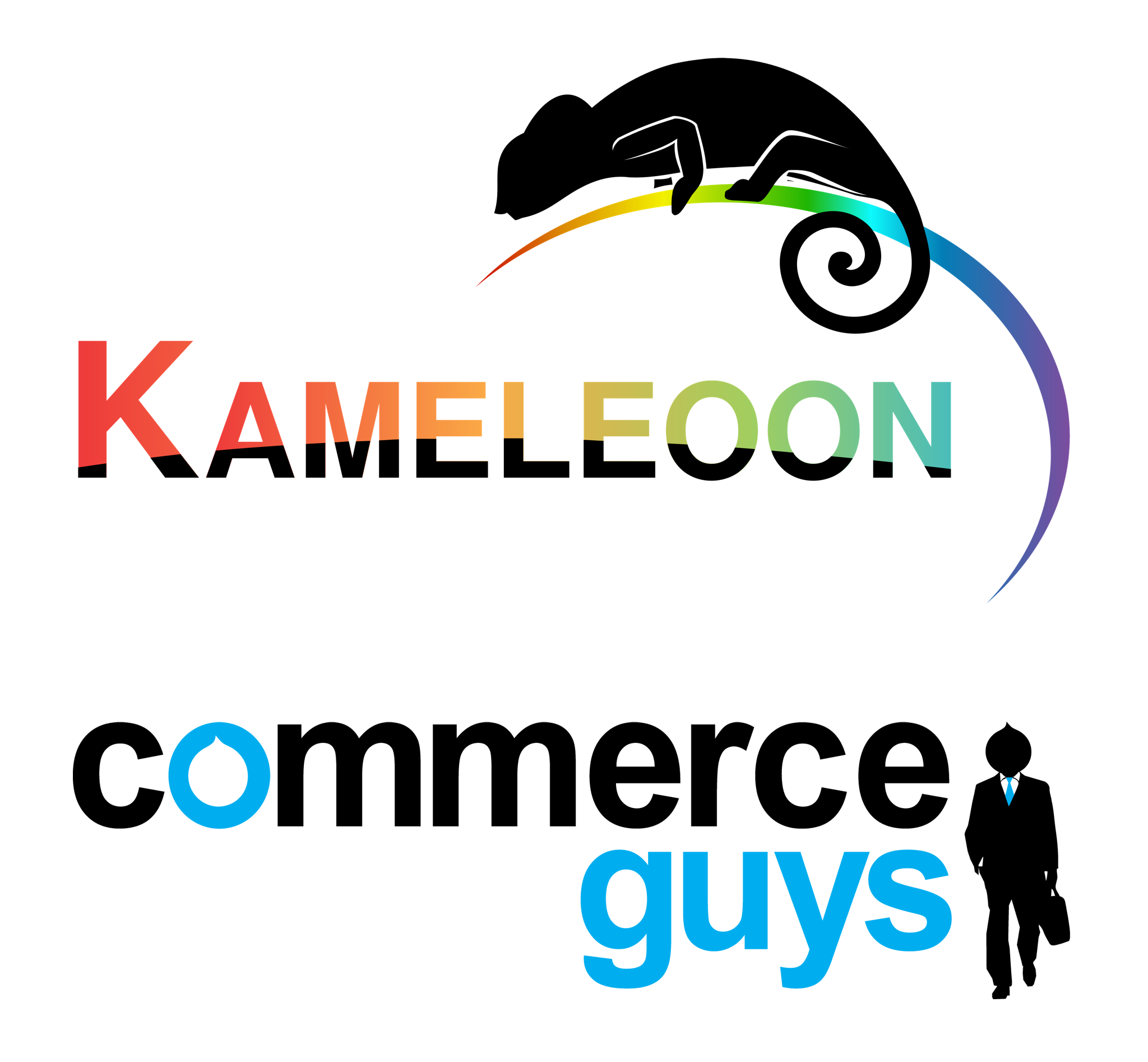 Commerce Guys, the creator of the Open Source solution Drupal Commerce, announces the integration of the Kameleoon A/B Testing tool in its solution. 
Drupal Commerce is the only eCommerce solution in the market today that is a powerful tool for both eCommerce and content management. The solution is extremely flexible and available with a site accelerator (Commerce Kickstart ) to build and manage complex websites that combine content and eCommerce.
In 2 years, Drupal Commerce has been used in no fewer than 36,000 live sites across the world, including Royal Mail, Cartier.com, Eurostar, Guerlain, and NBC Universal. Commerce Kickstart has won several awards in 2013, including the Grand Prize and Best Technology at the E-Commerce Paris Salon.
Today, thanks to this new agreement with Kameleoon, Commerce Guys meets a major challenge for e-merchants that maximizes customer conversion rates and the ROI of their websites.
Main features of the A/B Testing module integrated with Drupal Commerce:
Simple and accessible WYSIWYG UI : what the administrator changes right on the screen will look like exactly like the final result 
Edit wording, swap images, or drag and drop blocks of elements on your website pages
Advanced targeting features easily target promotional offers to each audience based on behavior and referral source
Automatically adjusts display to maximize the most effective layouts
Internal reporting and customer analytics tools available with native integration into AT Internet, Google Analytics, Omniture, etc.
Increase in automatic load via CDN.
Launched in 2009 by a French team of conversion optimization experts, Kameleoon is growing in numerous ways: performance of the solution, expertise of the teams, proximity to users…these are just some of the many advantages that make Kameleoon the flagship of A/B Testing in France .
This strategic partnership has several components, including the presence of Kameleoon on the
Drupal Commerce Marketplace
module listing and integration as the default A/B Testing solution in the Commerce Kickstart site accelerator.
"This partnership allows customers of Commerce Guys to have a tool for A/B Testing perfectly integrated into their environment. This is an essential point to maximize the ROI of their websites. With Drupal Commerce and Kameleoon, merchants have at their disposal a simple and powerful tool to significantly improve the performance of their eCommerce site." said Jean -René Boidron, President of Kameleoon.
"To seek growth in eCommerce, the emerchants must invest in the deep understanding of its customers and their buying behavior. The ability to integrate Kameleoon with Drupal Commerce with a few clicks will bring to our merchants a tool to validate their changes with quantitative and objective methods, in order to increase conversion, average order size and loyalty! We are very pleased to have reached this agreement with this fine French start-up whose technology is at the forefront of their industry." said Fred Plais, CEO of Commerce Guys.
About Commerce Guys
Commerce Guys is the creator of and expert in Drupal Commerce, one of the fastest growing eCommerce solutions with over 36,000 active sites worldwide. Drupal Commerce is a revolutionary software integrating commerce, content and community to create engaging Web experiences that bring e-retailers more traffic to drive more results. Commerce Guys' technology and expertise provides online merchants with the powerful, responsive and innovative eCommerce solutions they need to thrive. 
Commerce Guys won eight awards in 2013, including the overall Grand Prize and the Gold Prize in the technology category at the E-commerce Paris Awards. The company was also awarded the Gold Prize for best new electronic software solution at the American Business Awards, also known as The Stevies.
Visit us at
www.CommerceGuys.com
. Follow us on Twitter (@commerceguys) and Facebook (facebook.com/commerceguys). Be a part of the movement at DrupalCommerce.org.
About Kameleoon
Kameleoon is the French company for A/B Testing, an essential practice to optimize the conversion of Internet sites. Simplicity, agility, power: its SaaS solution allows the creation, testing and analysis of any type of page variation, minimizing IT resources.
More than a hundred customers already use Kameleoon to optimize their sites: both large groups (PagesJaunes, Galeries Lafayette, Renault ...) and pure players (SeLoger, Alittlemarket, RueduCommerce...).