Retailers are now able to offer the convenient online payment option with Drupal Commerce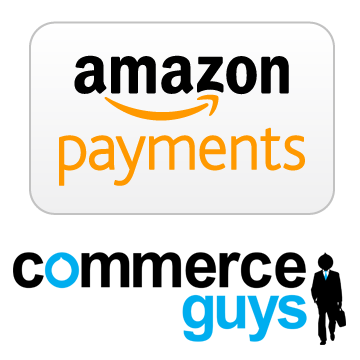 Ann Arbor, MI, July 30, 2013 --
Commerce Guys, creators of Drupal Commerce and the leading eCommerce company working with Drupal, announces that Amazon Payments has been added to Commerce Marketplace and Commerce Kickstart. Retailers can go to
Commerce Marketplace
to select eCommerce solutions and a variety of best-in-class feature options designed to meet their specific needs.
Commerce Kickstart
is the accelerated launchpad for Drupal Commerce providing retailers with a simple setup in minutes.
"Adding support of Amazon Payments to Commerce Marketplace and Commerce Kickstart further expands our ability to provide Internet merchants with everything they need to improve their eCommerce site," said Frederic Plais, CEO, Commerce Guys. "Marketplace gathers the best resources for Drupal Commerce and makes them easier to find and engage." 
Commerce Guys worked with Amazon Payments to deliver a seamless online checkout solution, designed to allow online merchants to leverage customers' trust in Amazon as they shop online. With Amazon Payments, hundreds of millions of Amazon customers can pay on any site with the information already stored in their Amazon accounts. It's fast, easy and secure, and can help sellers add new customers, increase sales, and reduce fraud costs. It's easy to add Amazon Payments to Drupal Commerce with Commerce Guys.