Integration of eCommerce and Analytics companies' products will produce sales-driving insights for e-retailers.
Ann Arbor, MI - July 31, 2012

Commerce Guys, the leading eCommerce specialists working with Drupal, is announcing today that they have struck up a collaborative partnership with New York City-based Jirafe, Inc. Providing deep analytics and customer intelligence for eCommerce companies, Jirafe is combining its market-leading capabilities with Commerce Guys' new solutions.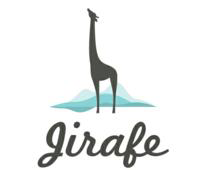 "Jirafe is quickly gaining recognition for its superior eCommerce analytics," said Frédéric Plais, CEO and of Commerce Guys. "We're excited about our partnership—their technology offers clients powerful insights into how they're performing."
"Jirafe is pleased to be working with Commerce Guys, the provider of Drupal Commerce solutions worldwide," said Amit R. Shah, CEO and founder of Jirafe. "We believe that working together we can help tens of thousands of Drupal Commerce merchants grow their online revenues."
Commerce Guys is set to unveil new breakthroughs in commerce at DrupalCon Munich 2012. Follow the latest news on Twitter and Facebook.
About Commerce Guys
Commerce Guys, creator of Drupal Commerce, is the leading eCommerce company working with Drupal, a powerful open-source Web infrastructure and social publishing platform. Known for its unprecedented flexibility, scalability, and security, Drupal Commerce offers a range of robust capabilities for conducting modern eCommerce. The mission at Commerce Guys is to serve Internet merchants by helping them leverage the power of Drupal for their online stores with cutting-edge technology, expertise, and open-source collaboration. For more information, visit http://www.commerceguys.com.
About Jirafe
Jirafe is the leading provider of analytics for eCommerce retailers. By combining website data with customer data and online marketing data, Jirafe is able to provide real-time actionable insight that helps merchants make marketing and merchandising decisions to directly increase online revenue. The company was started by a seasoned team from Magento and OpenX. Jirafe is headquartered in New York City. For more information, visit http://www.jirafe.com.